5-Star Rated Auto Repair Shop Serving the Mascoutah, IL Community
Are you currently facing challenges with your vehicle, such as issues with the air conditioning system, transmission, or even running out of gas and finding yourself stranded on the roadside? Look no further than
Jay's Auto & Towing
– your trusted partner for comprehensive automotive repair and towing services in the Mascoutah, IL area. At Jay's Auto & Towing, we take pride in being a locally owned and operated automotive repair shop that truly understands the urgency of addressing your vehicle's troubles promptly. Our dedicated team of automotive repair and towing experts is committed to providing our community with fast and dependable services.
Whether you require a routine tune-up to keep your vehicle running smoothly or find yourself in a situation where you need a tow, Jay's Auto & Towing is your go-to solution. We offer a wide range of automotive repair services, ensuring that your vehicle is back on the road in optimal condition. Our towing services are available to rescue you from unexpected breakdowns and get you back on your journey safely and efficiently. When you choose Jay's Auto & Towing, you can rest assured that you're receiving top-notch assistance from professionals who are passionate about serving the Mascoutah community. We prioritize your satisfaction and safety, striving to exceed your expectations with every service we provide.
Don't let vehicle troubles disrupt your day. Contact Jay's Auto & Towing today and let us take care of your automotive repair and towing needs. We're here to ensure that you can always rely on fast, reliable, and expert assistance whenever your vehicle requires attention.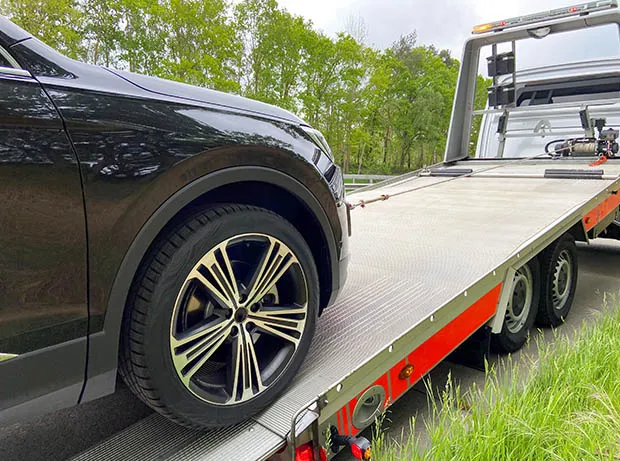 Towing & Automotive Services in Mascoutah, IL
Residents in the Mascoutah, IL area have come to rely on our team for assistance when they find themselves stranded on the road or in need of vehicle repairs. Our dedicated and well-trained professionals offer a wide range of automotive repair services for all makes and models. With over a decade of experience, we guarantee that your vehicle will leave our shop performing at its best. Here are some of the services we provide:
No matter what auto repair service you require, Jay's Auto Repair & Towing is here to assist you. If you're in need of a tow or automotive repairs in the Mascoutah, IL area, don't hesitate to give us a call!