Experienced Automotive Tire Experts Serving the Red Bud, IL Area
At Jay's Auto Repair & Towing, we help all sorts of vehicles with their wheel and tire needs. Based in the Red Bud, IL area, we serve the Southern Illinois area with a wide array of tire services. From high-performance models for increased cornering to off-road tires for diesel trucks, we have something for every type of driver and every type of vehicle. We are not just a tire shop, we also offer a variety of tire services, that will help your vehicle's tires last even longer. Talk to our team of professionals about tire services to find out when you should balance, rotate, and change them.
Nothing is more frustrating than getting a flat tire or your tire popping. Luckily our team of technicians offers professional auto service in order to get you back on the road as soon as possible. Talk to our team about tire repair services, as we are able to patch up your tire and get you back on your way. If your tires are ruined, we have an array of new tires that can get you back on the road. Our tire services are for a variety of sizes for an array of different vehicles.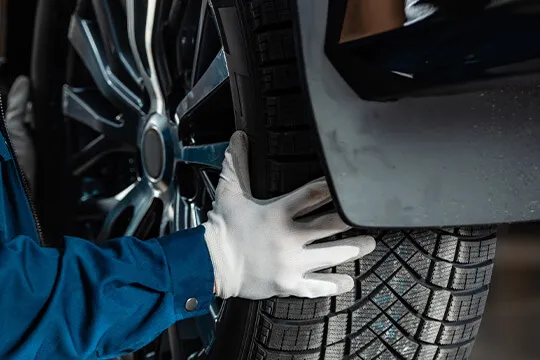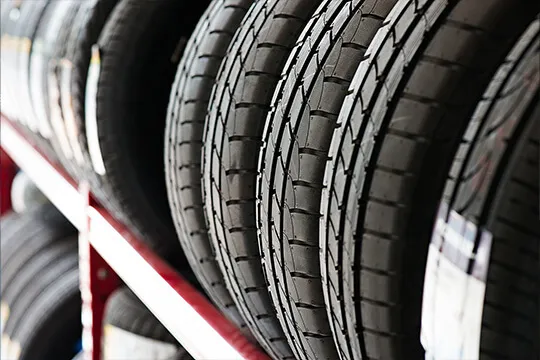 We don't just repair and sell tires; we have a variety of other tire services that can keep your tires lasting as long as possible. Whether you are just driving to work or driving as a job, we provide services including tire rotations.
This is the part of your regular maintenance that should be done every single time that you change your oil in order to ensure that your tires wear evenly. When your tires start to wear unevenly, they will need to be replaced faster than normally. Additionally, proper rotations help maximize your vehicle's fuel efficiency and overall tread life.
If you need tire service done right by professionals in Red Bud, IL give our team at Jay's Auto Repair & Towing a call today!