The Experienced Auto Repair & Towing Service
Helping Smithton, IL Residents
Are you currently facing any issues with your car, truck, or van? Have you found yourself stuck on the side of the road in Smithton, IL? Look no further – reach out to our team of seasoned and dedicated automotive repair and towing experts today! With over a decade of experience, Jay's Auto Service & Towing has been serving the Smithton, IL community with dependable, locally-owned services.
Our commitment is to cater to all your automotive service needs, no matter the scale or complexity. Whether it's a minor repair or a major overhaul, we have the expertise and passion to get your vehicle back on the road in top condition. Moreover, in those unfortunate situations where you find yourself stranded on the roadside, remember that we also offer prompt and reliable towing services.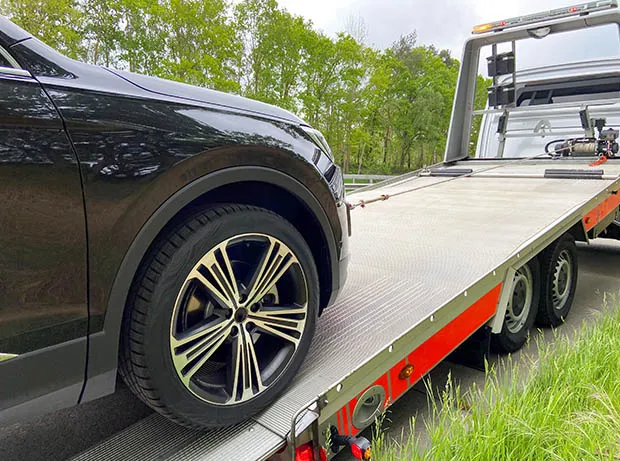 When you're stuck and need assistance, give our team a call, and we'll dispatch a qualified professional to your location, ensuring you're back on your way as soon as possible. Count on Jay's Auto Service & Towing as your trusted partner for all your automotive service requirements. Our unwavering dedication to the Smithton, IL community has made us a go-to choice for a decade, and we're here to keep your vehicles running smoothly.
Towing & Automotive Repair Services
When it comes to reliable automotive repair and towing services in the Smithton, IL community, look no further than our team of experienced professionals at Jay's Auto Repair & Towing. Our dedicated team consists of highly trained experts who possess the skills to work on a wide range of vehicles, including SUVs, cars, vans, trucks, and more. If you find yourself in need of auto services, don't hesitate to reach out to us today. Here are some of the top-notch services our team offers:
No matter what towing or auto repair service you require, Jay's Auto Repair & Towing is here to help in the Smithton, IL area. Whether your vehicle needs a tow or repairs, don't hesitate to give us a call. Your satisfaction and safety are our top priorities.